B/A/Y/S [black as your soul] - Imperial Stout Aged in Port Barrels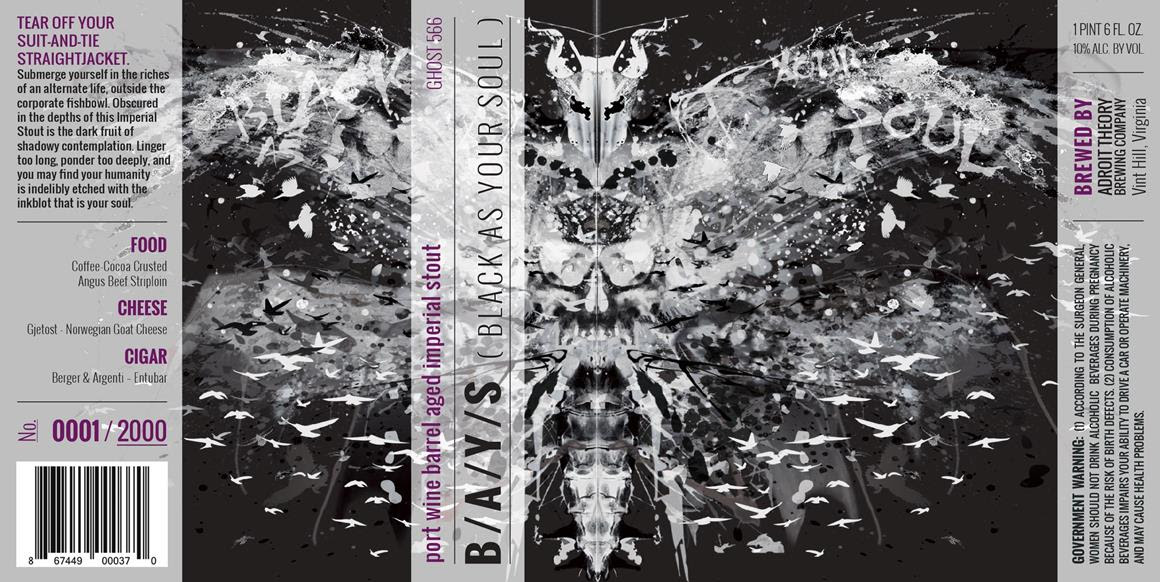 AT sez...."Our base stout aged in Port Barrels. The closest thing we have to a flagship; B/A/Y/S was the first beer we ever brewed. The 5th iteration stays true to the original, but with a few a few tweaks. We re-worked the hop schedule to add a little more bitterness. We also upped the hazelnut and cherries. This one should not be missed!
Tear off your suit-and-tie straightjacket. Submerge yourself in the riches of an alternate life, outside the corporate fishbowl. Obscured in the depths of this Russian Imperial Stout is the dark fruit of shadowy contemplation. Linger too long, ponder too deeply, and you may find your humanity is indelibly etched with the inkblot that is your soul.
Tasting Notes: Jammy notes of dried fruit, full bodied malt flavors give way to cherry & hazelnut notes, dry finish"